Resources
We've got some great stuff for Watch leaders, children, teachers and parents alike. Take a look at our colouring-in sheets, wall charts, posters, wordsearches, how-to-guides and much more!
Other resources
Sprout

We're about to launch a bi-monthly e-magazine for Watch leaders and educators with a school membership. Highlighting great activities to do with your young people, as well as information about events and awards, contact us if you'd like to find out more.
Downloadable guide: The art of getting children outdoors

Want to get outdoors but unsure what you'll need or where to go? This is the perfect companion for you! Read everything from how to get kids excited, to how to celebrate every success. 
Downloadable guide: My Wild Winter

The winter months can be a difficult time to spot and find wildlife, but there is plenty you can do! This booklet full of activities, spotter sheets and jokes, will help you inspire kids during the colder months.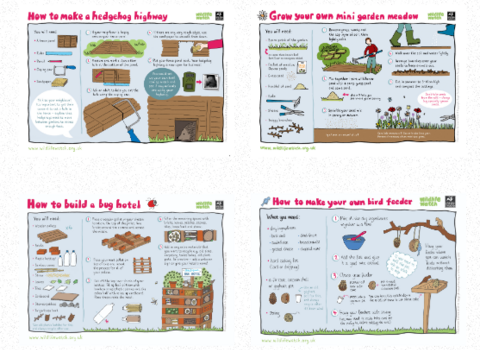 Downloadable resources
We've got loads of awesome activity sheets, games, spotting sheets and fun things to do
Search activities