Join in!
Some Wildlife Trusts offer standalone Wildlife Watch membership while others include it in their Family Wildlife Trust offer.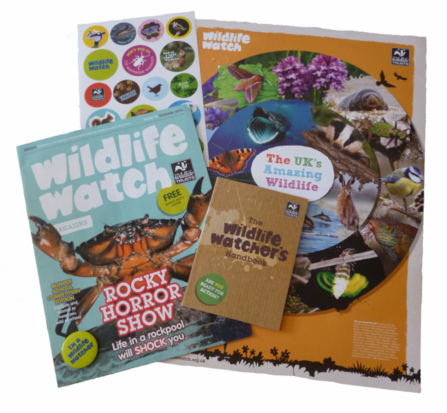 By joining our community of Wildlife Trust family members, you will receive a fantastic "Wildlife Watch" starter pack for children, including:
 A 60 page handbook, jam-packed full of things to do in your own garden or local wild spaces
Incredible wildlife posters
A magazine filled with activities, quizzes and fascinating facts
Wildlife stickers and a badge to show you've joined the club!
Gwyllt! our Welsh language magazine is available with the family membership from North Wales Wildlife Trust.
Throughout the year, your family will receive regular copies of your local Wildlife Trust's membership magazine, the Wildlife Watch magazine for children and a local events diary filled with things happening near you!