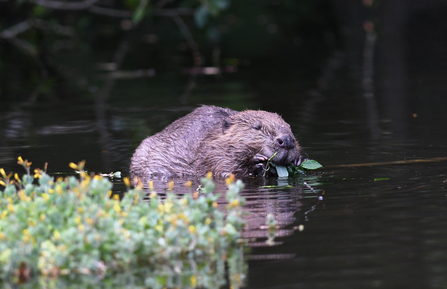 Yes! Sadly, beavers were hunted to extinction (for their fur and meat) in Britain around 400 years ago. But thanks to the hard work of many conservation groups including the Wildlife Trusts, they are now back!
Due to beavers being absent from Britain for a long time, there are many false stories that have emerged. The main is that many people believe they eat fish – but in fact they are entirely herbivorous.  In summer they mostly graze on riverside plants such as yellow flag iris, water lilies, or even the invasive Himalayan Balsam (which does us a huge favour).  In winter they feed more on woody plants like willow, aspen and poplar.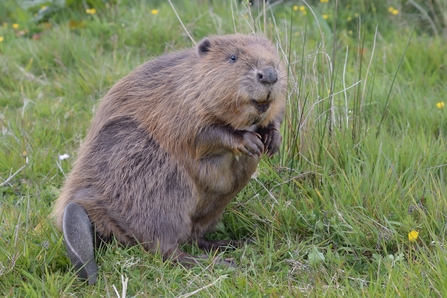 Beavers feel safest in water. They particularly like the entrance to their burrows or lodge to be submerged.  Ever wondered why they make dams? If they find themselves somewhere without deep water, they will often build a dam to trap water to give them a way to escape from danger.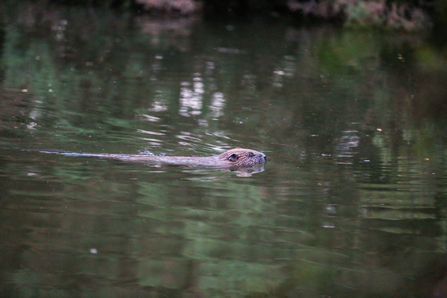 This amazing ability makes them a "Keystone species" – one that engineers its environment in way that benefits many other species.  On one site in Devon, a family of beavers has created 13 ponds, and as a result, has dramatically increased the numbers of amphibians living here, alongside the animals that feed on them.  In 2011 before the beavers were introduced, there were just 10 clumps of frogspawn, but by the spring of 2016, the number had rocketed to 580 clumps of spawn! 
Beavers really are a vital part of our ecosystems – our wetlands thrive much better with their presence, and many people now hope they will return to our countryside.