HOW TO MAKE AN INSECT HOTEL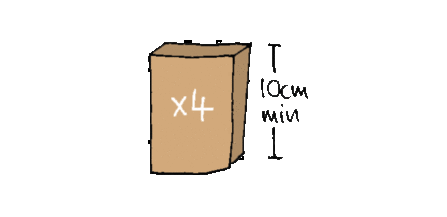 small logs or untreated timber, a minimum of 10cm in length. The size of your timber will affect the overall size of your bug hotel!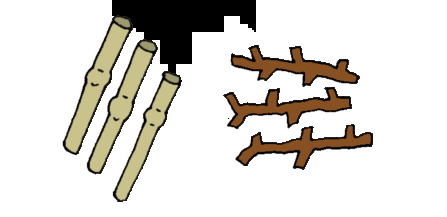 hollow plant stems, like bamboo canes
twigs and sticks, or even things like pine cones 
Ask an adult to help with tools:
wood saw
nails and hammer OR a screwdriver and wood screws
drill and 5mm wood drill bit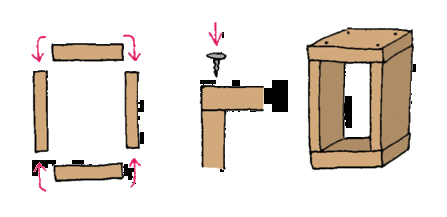 make a wooden frame, fixing the wood with screws or nails
fill the frame with your stems, twigs, sticks or cones
fix a wire loop to the back of the frame a hang somewhere sheltered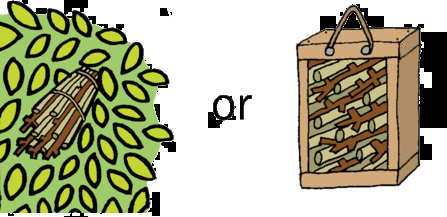 For a more simple design, tie your bundle of stems and twigs with string and pop in a sheltered spot such as a hedge.
You insect hotel will create vital habitat for all sorts of species to shelter and nest - from solitary bees, to spiders and woodlice!