Complete the Hedgehog Award at home!
Calling all wildlife enthusiasts! The Hedgehog Award is a great way to develop your skills and knowledge whilst also helping your local wildlife. Have fun with your friends and family by completing eight nature-inspired activities. From spotting wildlife to getting crafty, there's something for everyone to try.
You can choose which activities you would like to do, with some suggestions from us to help get you started. And then let us know how you get on and receive your Hedgehog Award certificate to print at home! So, what are you waiting for?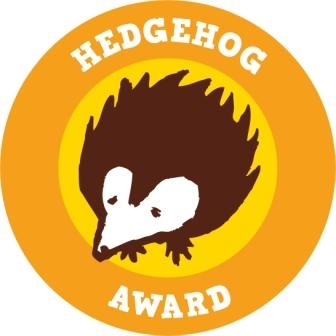 STEP ONE: Download the information sheet here. We've included some ideas to help you get started! You can also download the hedgehog award card here, which you can use to keep track of your progress. Don't have a printer? Note down your activities in a notebook. 
STEP TWO: Once you have completed all eight activities, ask a parent or carer to head back to this page and fill in the form below. You'll then receive your certificate to print at home! (Please note, if you have more than one child who has completed the hedgehog award, please submit all the names and information in one form). If you have a question, just get in touch by email watch@wildlifetrusts.org