What is COP26?
Every year, there is a big meeting called COP. At COP, leaders and decision makers from around the world come together to talk about how we can fight climate change. This year it will be held on November 1-12 2021 and it is the 26th COP to take place, which is why we call it COP26. COP26 is being held in Glasgow, right here in the UK!
The Wildlife Trusts are really excited that the UK is hosting COP26. We hope this means that the Government is ready to do everything that it can to look after our environment. This will mean our natural areas will begin getting the protection that they need!
What do we want to see at COP26?
COP26 is our chance to tackle climate change and also protect nature. Climate change is destroying our wild spaces, but we need these spaces to fight global warming!
Basically, to help nature we need to fight climate change. And to fight climate change we need to help nature.
To achieve this goal we need a set of rules from all countries. We also need the UK to lead the way at COP26 and begin taking the right steps to save our planet.
What would this look like in the UK?
In the UK we must start doing a better job of looking after our natural areas. To make sure that 30% of land and sea is being looked after for nature by 2030, the Government need to:
restore 100% of upland peat before 2050
make sure that nature is considered when people want to build more houses and roads
commit to stopping the decline of nature by 2030
make sure that we are farming with nature in mind
do more to look after our seas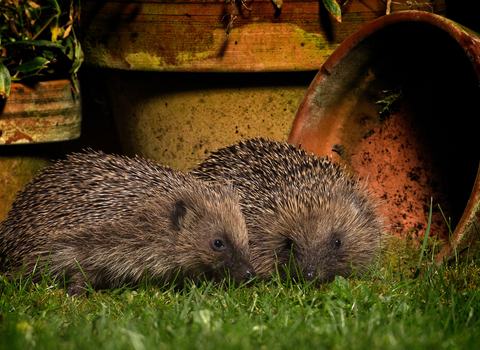 Discover things you can do about climate change
We have some simple ways to help you to reduce your carbon footprint and adapt to climate change.