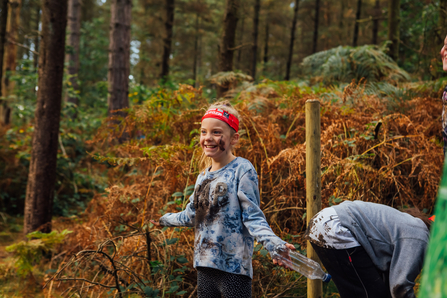 Just like we have physical health, we have mental health too. Mental health is how we feel, what we are thinking and how we behave. Just as our heart beats quickly when we have been running in PE, the same is true if we feel nervous or scared. Changes in our bodies are connected to our thoughts and feelings, and we should look after our mental health just as much as we look after our physical health. You might make sure that you eat your vegetables and drink plenty of water to look after your body. So how can you look after your mind?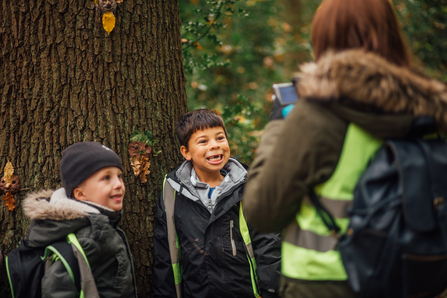 Being outside and playing in nature makes us feel happier and is good for our body and mind. Simple things like looking for different colours in the trees or laying on the grass to watch the clouds can give us time to process our emotions and reflect on how we are feeling. Nature can help us keep well even when we must stay close to home. Evidence of the living world is everywhere, and we are all part of it. If we look after it, it will look after us too. Part of the secret is joining in, so why not take your natural computer – your brain – out into nature and see what happens. You can find some ideas below!
Five ways to wellbeing
It is suggested that there are five steps we can take to help improve our wellbeing. Trying these things, perhaps as a family, could help you to feel more positive. Click the arrows on the right to read our suggestions for finding wellbeing in nature.